How to Build a Successful
Industry-Academic Partnership
Ignite Panel Discussion
May 11, 2021 | 8:30am-9am
Give yourself the best shot at $300,000 when you apply for an Ignite award.
In this session you will learn:
What an industry-academic partnership is

Why it's important

How to build a successful partnership
There will also be an opportunity to ask questions of the former Ignite winners and give yourself the best shot at $300,000 when you apply for an Ignite award.
Dr. Nelson Mora


CTO, Jetti Resources
Chemical engineer and expert in heap leaching with over 15 years of experience in improving and expanding base metal extraction processes. Before joining Jetti, Nelson held leadership roles spanning technology, projects, and operations at Vale, Xstrata Copper and BHP Billiton. Nelson is a member of the Australasian Institute of Mining and Metallurgy and the Canadian Institute of Mining, Metallurgy and Petroleum.

Dr. Jeremy Wulff


Professor of Organic Chemistry, UVIC
Beginning his independent research career in 2007 in BC, Dr. Wulff was promoted to associate professor with tenure in 2013, and full professor in 2018. His research contributions have been recognized with a Canada Research Chair (Tier II) from 2012–2022, and a Michael Smith Foundation for Health Research Career Scholar Award from 2011–2019. In 2020, he received the UVic Faculty of Science Research Excellence Award.
Each year we select 6-8 research projects

to receive

up to

$300,000. And the next round of applications for this funding is opening in June.
What do you need to be eligible for $300,000?
A

natural resource or applied science research

project

Be m

arket ready in

three

years

Ability

to o

btain matching funds

An industry-academic partnership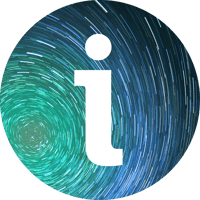 Innovate BC helps strengthen entrepreneurship development, increase company growth, and support job creation, ensuring the benefits of technology and innovation are felt around the province, including rural, northern, and indigenous communities.